Details

Published: 22 June 2018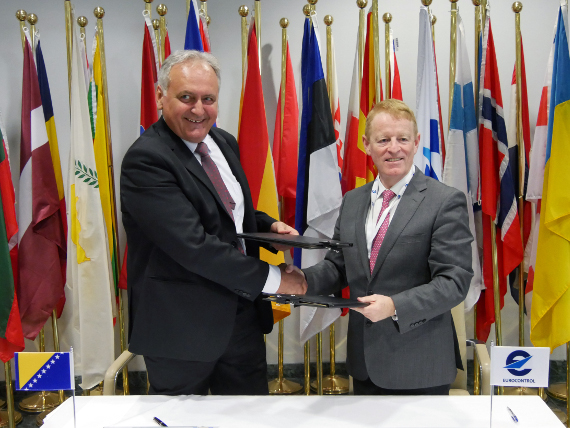 On Thursday June 21st 2018. BHDCA Acting Director General, Željko Travar, and Eamonn Brennan, Director General of the European Organisation for the Safety of Air Navigation (EUROCONTROL), signed in Brussels a Memorandum of Understanding between the Member States of the Regional Search and Rescue Committee (SAR) and EUROCONTROL.
Namely, so far the ten following States have participated in the Regional Search and Rescue Committee: Albania, Bosnia and Herzegovina, Bulgaria, Croatia, Former Yugoslav Republic of Macedonia, Hungary, Montenegro, Serbia, Slovakia and Slovenia.
Objectives of this regional body are: mutual support, development of capacities for successful search and rescue in aviation, support in implementation of ICAO standards in this field, exchange of experience through common analyses and planning and also smooth communication through exchange of information between the States both at managerial and expert level.
Recognition of the importance of formalising the cross-border cooperation led to the establishment of the Regional Committee, with the objective to enhance the regional SAR system and promote faster response times in emergencies, allowing the States to actively share skills, expert knowledge and best practices so as to develop the regional SAR capacity.
The signing of the Memorandum of Understanding with EUROCONTROL confirms the commitment and support of this common European Organisation to successful operating of the Regional SAR Committee and will be of great help in providing a safer sky for all airspace users in the Region.