Details

Published: 31 October 2018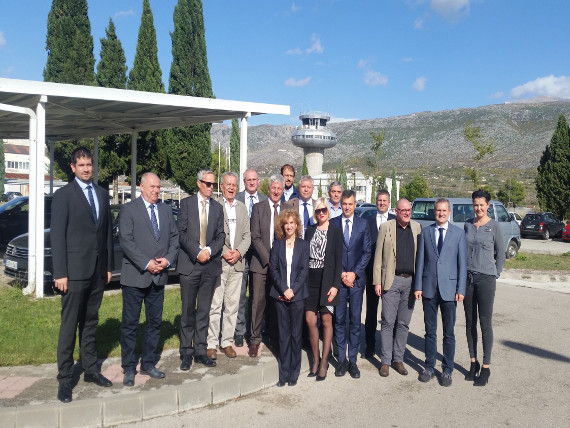 A meeting of the FAB CE National Supervisory Authorities Coordination Committee - NSA CC, under the chairmanship of the BHDCA, was held on 30 October 2018 at the BHDCA Regional Office in Mostar, was attended by the representatives of civil aviation authorities of the FAB CE state members (Austria, Bosnia and Herzegovina, Czech Republic, Croatia, Hungary, Slovenia and Slovakia).
At the meeting, the previous work results of the NSA CC and working groups and other bodies operating within the framework of the FAB CE project were analyzed. During the meeting, the issue relating to the implementation of EU Regulations was also discussed, with a particular reference to EU Regulation 2017/373 which represents the basis for joint management and provision of air navigation services, along with an analysis of the modalities for its implementation. In addition, at the meeting, it was discussed about the forms of mutual cooperation and important data exchange between FAB CE state members, that have an impact on the safe and reliable flow of air traffic, as well as on the provision of air navigation services.
At the request of Performance Review Body - PRB, i.e. the body responsible to monitor the implementation of the Single European Sky (SES), it was held a presentation and discussion about the results achieved in the implementation of this project.
Also, indicators and prospects for future planning for the EU countries and the signatory states of the ECAA agreement are presented in order to inform all members on the impact of various factors on air traffic, in order to shorten delays, and to make, as much as possible, more savings in all elements of air traffic.