Details

Published: 18 February 2019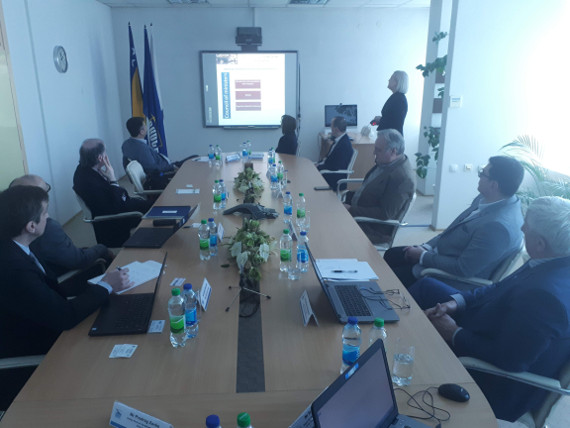 A joint meeting between experts of the International Civil Aviation Organisation (ICAO) and the BHDCA's senior management and staff marked the beginning of a 7-day ICAO Coordinated Validation Mission in Bosnia and Herzegovina, taking place from 18-25 February 2019.



As a Member State of ICAO, Bosnia and Herzegovina is subject to periodic audits and checks by ICAO, involving a systemic approach to inspection of civil aviation legislation, organisation of the aviation authority and the relevant aeronautical bodies in the country, as well as the specific aeronautical areas and aviation industry. In addition to said areas and segments, this year's ICAO audit will include a check of regulations and procedures in the areas of Air Navigation Services (ANS), Accident and Incident Investigation (AIG) and Aerodromes (AGA).
The audit will, for the most part, be carried out at the BHDCA premises in Banja Luka, however the ICAO experts will also be visiting the BIH Ministry of Communications and Transport, the Area Air Traffic Control Unit in Banja Luka, and the Banja Luka Airport.
The audit will be conducted by three ICAO experts for the respective aeronautical functional areas, and will also include an assessment and validation of the updated national corrective action plans based on the findings raised in the previous ICAO audit in BIH, which was carried out in 2011.