Details

Published: 11 November 2019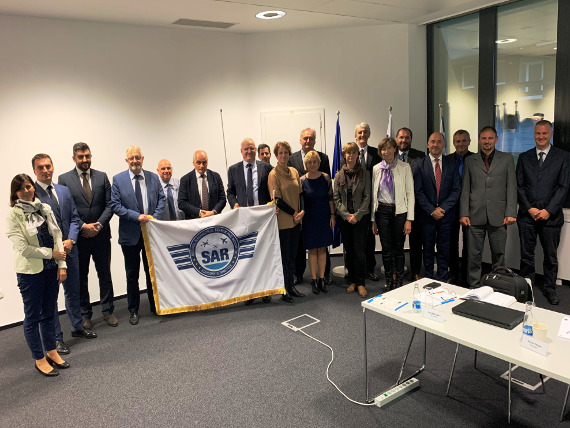 A BHDCA delegation, led by acting Director General Željko Travar, participated in the work of the Expert Team and Steering Board of the Regional Aeronautical Search and Rescue Advisory Committee (RASARAC) in Slovenia's capital Ljubljana on 5 and 6 November 2019. It was on this occasion that the BHDCA/Bosnia and Herzegovina took over chairmanship of the Committee for 2020.
The Committee, which was established in 2016, comprises 8 countries with full membership (Bosnia and Herzegovina, Croatia, Slovenia, Hungary, Montenegro, North Macedonia, Serbia and Slovakia) and 4 observer countries (Bulgaria, Poland, Czech Republic and Austria) and is the largest forum for Search and Rescue (SAR) in Europe. It was established with the goal to enhance cooperation in the field of search and rescue, and to develop a legal framework through adopting the required documents and procedures for cross-border cooperation, joint exercises, training, and other forms of cooperation.
During its chairmanship of the Committee, the chairing country will represent the Committee at international bodies and organisations, organise the work of the Committee, coordinate activities of the Working Groups, and provide for adoption of documents in the field of search and rescue, as well as promote the aeronautical structure and community in the country.